Remarks from a few Satisfied Customers
We have worked with AIC General Contractors and Project Manager Daniel Griego on several tenant improvements projects over the years and have found their work product and ability to meet deadlines to be superior. In addition, we have always admired AIC owner David Shaffer's dedication to various community outreach programs and support of the commercial real estate industry in Albuquerque. Through sponsorships and his presence at fundraising events, David is a very involved member of our business community.
In our construction projects, we have worked exclusively with AIC Project Manager Daniel Griego. Daniel is the most responsive communicator and best organized PM we've ever worked with in repping landlords. His bids are accurate and turnaround time exceptional. He runs a great, hardworking team and keeps projects on time and in budget. If there is ever a change or challenge, Daniel is quick to contact us and work through solutions. Weekly meetings keep everyone informed and projects on track. His billing is accurate and timely. With his quick smile and professionalism, Daniel is a pleasure to work with.
Thus, we recommend AIC and in particular Project Manager Daniel Griego without reservation.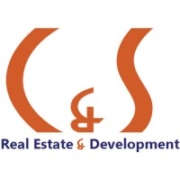 Barbara Haase, MBA
C&S Real Estate & Development
I have had the opportunity to work with AIC General Contractors on a number of projects over the last fifteen years. AIC offers an elevated level of workmanship, diligence, and quality on both large and small scale projects. AIC understands the importance of coordinating all parties, including architects, city planning departments, clients, and tenants. Their team is critical in exceeding our client and tenant's expectations.
I am confident that given the opportunity, AIC General Contractors will exceed your expectation and needs.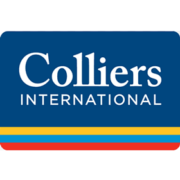 Julie Chacksfield
Colliers, Director of Property Management
Over the past several years, our company has awarded many tenant improvement projects to AIC General Contractors. AIC has proven to be professional, reliable and mindful of our tenants needs. They have always worked closely with us to make the changes happen with minimal disruption to our tenants, while staying within budget and maintaining strict time constraints. The quality of work provided by AIC has remained at the highest level regardless of the size of the project.  My team and I have been very pleased with the response time and action that AIC provides, and can recommend AIC General Contractors for your construction projects.

Melanie Mora
Duke City Commercial
Part of our core mission is to contribute to Albuquerque's presence becoming more vibrant and providing opportunities for the local economy to flourish. As such, we chose a historic downtown building – over 100 years old – and we were devoted to selecting a talented, local contractor to help contribute to our mission.
AIC did a phenomenal job with transforming our space into a fresh, modern atmosphere that's symbolic of the work we do, while also honoring the original architecture and keeping some of the unique structural aspects of the building in place. RS21 would proudly recommend AIC to anyone.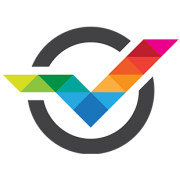 Charles R. Rath
President & CEO
https://rs21.io/#!/
–
rs21.io
We would like to thank Andy Daniels for his work as Project Manager for the construction of our new suite. His expertise on all aspects of the construction process along with his steadfast commitment to quality, eagerness to complete the project correctly and within the allotted schedule is greatly appreciated. Not only was the project a success, but the quality of work on our new suite is outstanding.
AIC really took the stress off the table and we are pleased with the work done they have done. We look forward to having Andy and the AIC crew do other projects for us in the future.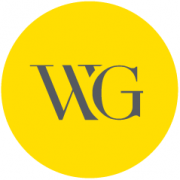 Stephen Koenig
IT & Facilities Manager
https://walshgallegos.com/
–
Walsh Gallegos
AIC has proven to be professional, reliable and responsive to the needs of our property management team as well as our tenants. Their team works closely with our team to perform the contracted work with minimal disruption to our building and tenants, while staying within budget and maintaining strict time constraints.
We have been very pleased with the quality of work, the response time and the attention to detail that AIC provides, and would provide the highest level of recommendation for AIC General Contractors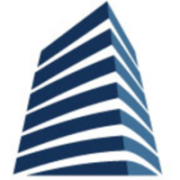 AIC General Contractors has provided top notch construction within budget over and over again for my clients. Everyone of their staff members are response, ethical and enjoy their work. AIC's onsite teams are incredible! From ensuring noise reduction during peak business hours to hand holding the most meticulous Tenants throughout the entire process. Every one of my clients is ecstatic when the work is completed! AIC is my "go to" team.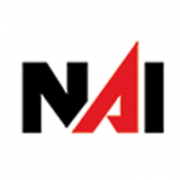 I have worked with AIC General Contractors for over six years. I have always found them to be professional, ethical and competent. I greatly appreciate the superior customer service we receive from their project manager. Communication is a critical component of a construction project and they do an excellent job of keeping us informed and up to date.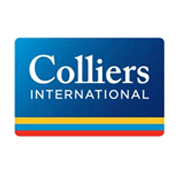 Anasazi Downtown is a unique construction project due to its scale and complexity. The success of this project cannot be acknowledged without including the contractor. Throughout the course of the project, AIC provided innovative approaches to repair inadequate construction methods left over from the original contractor as well as with the schedule to ensure that the owner could provide a quality product on time to potential tenants.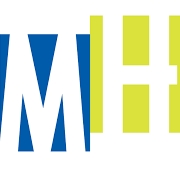 David at AIC is professional, responsive, and willing to go the extra mile to please my clients. Any time I need a contractor, AIC is my first call.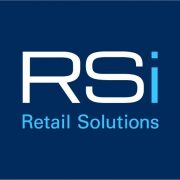 AIC General Contractors performs quality work at reasonable costs. Everyone in the organization is super friendly and always responsive.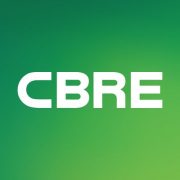 Jason Lott
Having worked closely with AIC during this project, I was impressed by their ability to quickly adapt to unforeseen conditions that inevitably arise during renovation projects. Their construction experience, professionalism, and dedication were evident throughout the project.
Huitt-Zollars, Inc., could not be more pleased with AIC General Contractors and look forward to the opportunity to work with them again.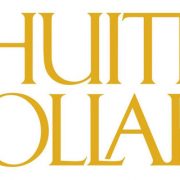 It is with great pleasure that I write to express our Thanks for managing our construction project on time and within budget. Having been an out-of-state Client, I expected to experience a number of bumps in the road as a result of unknown factors and issues. Those things never materialized with AIC General Contractors. AIC was very proactive and was aware of, and prepared for, the requirements of the building we occupied. Once this project was underway, I quickly developed a great comfort knowing you were at the other end, 1300 miles away. Your prompt communication by phone and e-mail and your ability to attach pictures to an issue allowed me to understand your perspective and make sound decision.  I am extremely pleased with the end result. The staff that LSI relocated to Albuquerque are also proud of the office space they call home.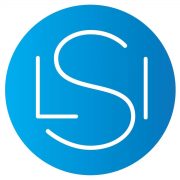 David A. Brooke
Executive Vice President
https://www.belivelsi.com/
–
LSI