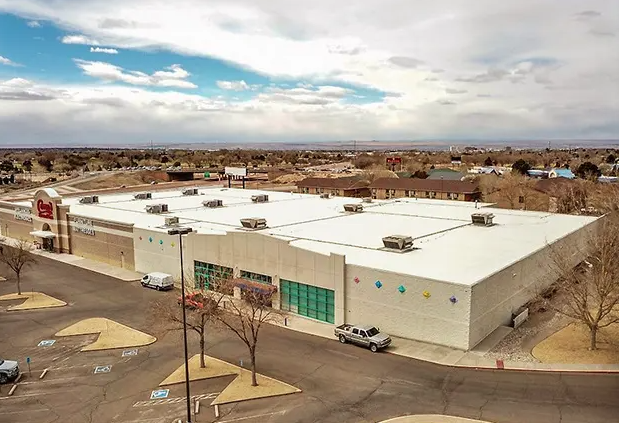 Verus Research expanding with new research site in Northeast Albuquerque. Image credit: Resolut RE
VERUS RESEARCH News:
ALBUQUERQUE — Verus® Research, a New Mexico-based team of scientists and engineers specializing in advanced research and development, announces the expansion and buildout of a new research facility in Northeast Albuquerque.
The fast-growing technology company will move into the empty big-box retail space, formerly Babies R Us, at 45 Hotel Circle NE in August.
In addition to the new 41,240 square feet of research and office space, Verus Research will maintain its multi-floor headquarters at 6100 Uptown Boulevard NE in Albuquerque as well as its two other lab and office spaces throughout the city.
AIC General Contractor, an Albuquerque-based general contractor, will perform and manage the construction of Verus Research's new 41,240 square feet research facility beginning this week.

"We have worked with Verus Research since its initial expansion six years ago and we are thrilled to help them convert a retail space to offices and a laboratory testing area for their clients," said David Shaffer, president of AIC General Contractor. "We will work closely with Improve Group and Design Plus to complete the layout of partition walls and infrastructure needed to accommodate the DIRTT-based interior, build ramps, bring the facility up to current codes and install rollup doors, and more to help bring Verus Research's vision to life."